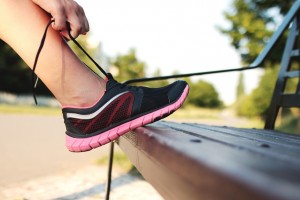 We know that living with chronic pain – pain that lasts more than 6 months – is stressful both physically and psychologically. Here are some ways that you can manage your pain and improve the quality of your day-to-day life:
1. Lose weight, if you need to. Being overweight can be hard on your back and joints. For every pound of extra weight, you add about 5 lbs of extra stress on your knees.
2. Continue (or start to) exercise. It sounds counter-intuitive, but exercise has been shown to be moderately effective for chronic pain. Even minimal movement such as walking can give you an endorphin boost and lift your mood. Consult with your physician about which exercises and stretches are appropriate for your condition.
3. Practice deep breathing. Meditation has been used for hundreds of years to calm the mind and reduce stress. This, in turn, can ease the tension in your muscles and decrease your sensitivity to pain. Try one of these three breathing exercises at home or take a guided meditation class.
4. Avoid alcohol. Although alcohol is a depressant, it disrupts normal sleep patterns, waking you up at night and leaving you feeling exhausted, even in the morning. Avoid drinking close to bedtime and limit yourself to 1-2 servings.
5. Eat better. Maintaining a well-balanced diet full of intact grains, vegetables and lean protein will improve your overall health. Eating well can also help you maintain your ideal weight and minimize glucose spikes.
6. Explore all your options. Though medication and physical therapy can be effective for mild pain, there are a number of new and improved treatments available today. Give us a call to learn about the advanced procedures we use at the Hemlock Pain Center to treat chronic pain and minimize the effect it has on your quality of life.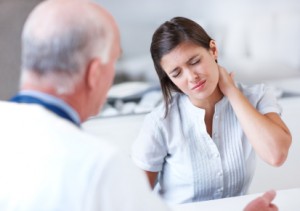 Just 40 years ago, most surgeries and procedures were performed in a hospital setting. It wasn't unusual to wait weeks or months for an appointment and, if needed, a surgical prodecure. The demand created a strain on the limited hospital personnel and equipment. Thankfully, these problems paved the way for change.
Today, a patient can receive comprehensive, state-of-the-art care outside of the hospital setting in what is called an Ambulatory Surgery Center (ASC). ASCs are freestanding healthcare facilities that offer outpatient surgery and procedures. Here is how they differ.
Lower Out-of-Pocket Costs
ASCs are a much more affordable option for most patients. Unlike hospitals, ASCs have lower overhead costs, so those savings are passed on to you. Research in this area indicates that a procedure done at an ASC often costs less when compared to the same procedure performed at a hospital.
State-of-the-Art Technology
ASCs are typically equipped with more advanced and modern technology. At Hemlock ASC, we use the Ziehm Solo C-Arm for high-resolution imaging and, in turn, a high level of precision. And ASCs are staffed with a specially-trained and highly-skilled team, so you can be sure you're getting the best treatment available today.
Easier Scheduling
Forget long waits to receive specialized care at the hospital. Because an ASC functions independently, we are able to provide far more flexibility and convenience in scheduling. Thanks to our on-site imaging equipment and adjacent ASC, you can get all-inclusive care in one convenient place.
Customer Satisfaction
Above all, an ASC offers a superior and seamless healthcare experience. Patients know they can rely on the high-quality care and value the personalized attention we provide at Hemlock ASC. Stop by the Our Clinic section to see what our patients have to say about us.