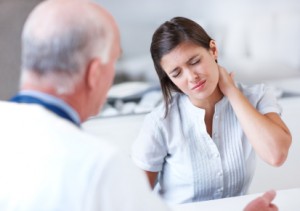 Just 40 years ago, most surgeries and procedures were performed in a hospital setting. It wasn't unusual to wait weeks or months for an appointment and, if needed, a surgical prodecure. The demand created a strain on the limited hospital personnel and equipment. Thankfully, these problems paved the way for change.
Today, a patient can receive comprehensive, state-of-the-art care outside of the hospital setting in what is called an Ambulatory Surgery Center (ASC). ASCs are freestanding healthcare facilities that offer outpatient surgery and procedures. Here is how they differ.
Lower Out-of-Pocket Costs
ASCs are a much more affordable option for most patients. Unlike hospitals, ASCs have lower overhead costs, so those savings are passed on to you. Research in this area indicates that a procedure done at an ASC often costs less when compared to the same procedure performed at a hospital.
State-of-the-Art Technology
ASCs are typically equipped with more advanced and modern technology. At Hemlock ASC, we use the Ziehm Solo C-Arm for high-resolution imaging and, in turn, a high level of precision. And ASCs are staffed with a specially-trained and highly-skilled team, so you can be sure you're getting the best treatment available today.
Easier Scheduling
Forget long waits to receive specialized care at the hospital. Because an ASC functions independently, we are able to provide far more flexibility and convenience in scheduling. Thanks to our on-site imaging equipment and adjacent ASC, you can get all-inclusive care in one convenient place.
Customer Satisfaction
Above all, an ASC offers a superior and seamless healthcare experience. Patients know they can rely on the high-quality care and value the personalized attention we provide at Hemlock ASC. Stop by the Our Clinic section to see what our patients have to say about us.