Our Facility
We are committed to staying firmly in the forefront of emerging technologies for chronic pain treatment.
Surgery center
Hemlock Pain Center attacks chronic pain with a multi-pronged approach based on ensuring consistent, quality care through in-house treatment. Adjacent to our pain center is the Hemlock Ambulatory Surgery Center, an onsite surgery center where outpatient procedures are performed when warranted. Procedures such as digital fluoroscopy have made a major impact on the precision delivery of steroids and local anesthetics to painful tissues. Our team prides itself in using a highly-advanced imaging machine, the Ziehm Solo C-Arm, to help provide precise, effective pain relief.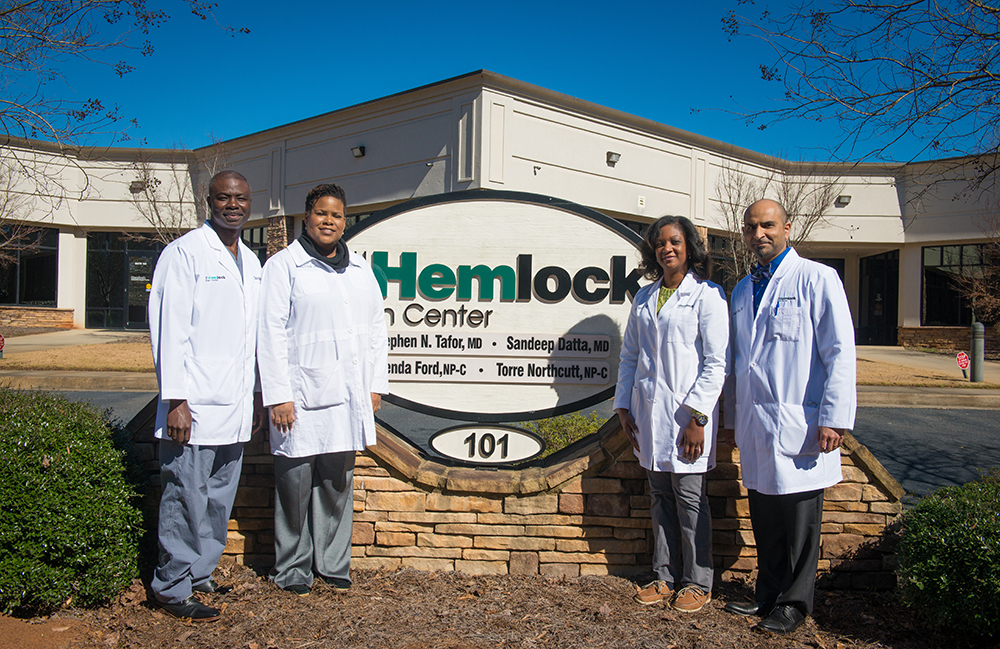 State-of-the-art technology
Our onsite surgery center features the most advanced technology available in the Ziehm Solo C-Arm, a high-touch, small-footprint imaging unit that delivers high-resolution imaging onsite. This means our skilled physicians can see and treat the source of your pain safely and with the highest level of accuracy, right in our office.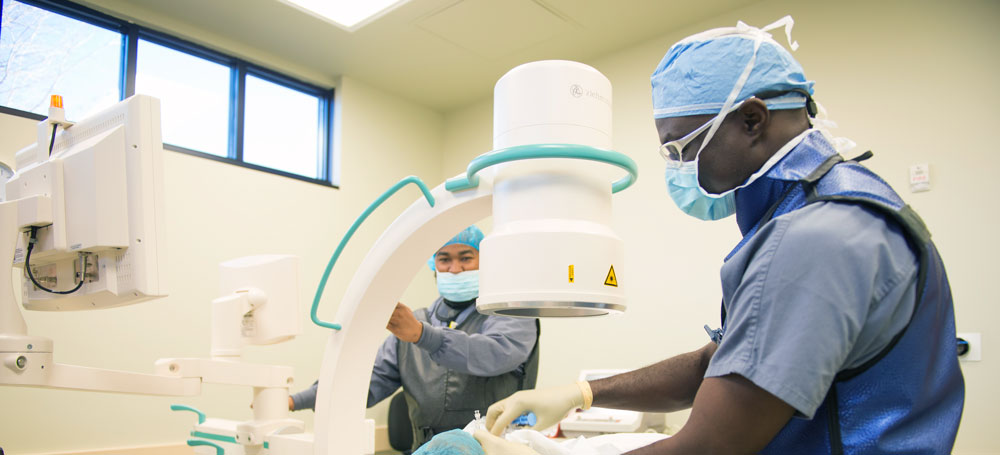 In-house care. The Ziehm Solo uses industry-leading technology in a small, all-in-one unit configured specifically for small operating rooms; this means Hemlock Ambulatory Surgery Center is all-inclusive and onsite, with no need to make special trips for imaging. We can capture, process, and even archive your images in our office, making Hemlock Pain Center your one-stop solution.
Cutting edge care. We've spared no expense in securing for our patients the most cutting-edge technology available. 1k x 1k resolution offers more than 4,000 shades of gray, zeroing in on the tiniest anatomical details from any angle. Its versatile design means it can fit anywhere and see anything, safely and comfortably.
Comprehensive, thoughtful care. This high-accuracy on-site imaging machine allows Hemlock Pain Center to do more than just manage your pain and treat your symptoms. It allows our physicians to examine and address the source of your pain, to plan and implement a truly comprehensive pain management strategy.
The Ziehm Solo C-Arm is the most advanced technology available, and we're proud to offer it to our patients.