Dr. Stephen Tafor
Dr. Stephen Tafor has one area of focus: Treating patients with chronic, intractable pain.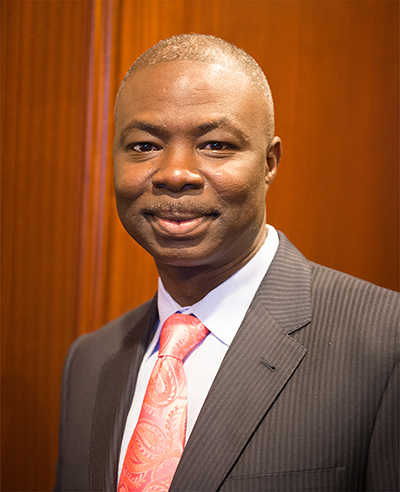 Dr. Stephen N. Tafor joined The Hemlock Pain Center in July 2007 and is board certified in Anesthesiology, Fellowship Trained in Pain Management and Board Certified in Pain Management. Dr. Tafor began his education at Augusta State College and subsequently graduated from the Medical College of Georgia with a Bachelor of Science degree in Respiratory Therapy. Dr. Tafor later received his medical degree from the Morehouse School of Medicine in Atlanta, Georgia.
After receiving his medical degree, Dr. Tafor pursued a residency in Anesthesiology and Fellowship Training in Pain Management at The University of Mississippi School of Medicine in Jackson, MS. Dr. Tafor discovered that interventional pain medicine was a "natural fit" for him. He took great pride in treating patients with chronic, intractable pain and helping them to regain additional quality of life by providing them with better pain control.
Dr. Tafor's patients often ask him "Where are you from?" With a broad smile from ear to ear Dr. Tafor jokingly replies, "From middle Georgia." Actually, Dr. Tafor was born in Cameroon. Cameroon is a peaceful and robust country in west Central Africa known for its beautifully diverse habitat. He came to the United States of America after graduating from high school in 1991. He may not sound like he is from middle Georgia, but Middle Georgia is where his heart is. Dr. Tafor loves what he does: Taking care of Middle Georgians using state-of-the-art technology and a personal, caring attitude to better control his patients' pain.